On the dawn of Wednesday, fire gutted a household at Mankessim in the Central Region.
Earlier reports had suggested that there was a gas explosion at a nearby filling station, but checks by Citi News' Joseph Ackon-Mensah at the fire service revealed that, the fire outbreak was due to the negligence of a resident in a household near the said filling station.
Speaking to Citi News, the firefighter at the site said, "The distress call we received said the First Allied filling station was in flames, so we rushed here. But when we got here, that wasn't the case. Instead, someone in that nearby house forgot to turn off the gas after using it. That caused the fire."
Corroborating the fire fighter's account on the fire outbreak, the resident, who reportedly forgot to turn off the oven, said she "wanted to quickly pick up her phone and return, but ended up staying longer. On her return, the flames were burning "uncontrollably."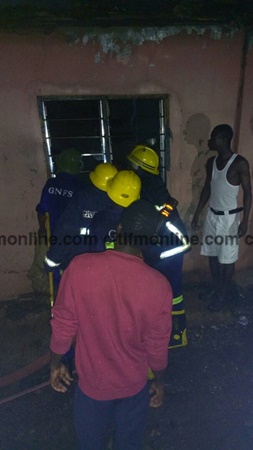 The fire service personnel were however quick in responding to distress calls. Thus, they were able to put out the fire in time.
No casualties were recorded.
There are mounting fears over the siting of Liquefied Petroleum Gas (LPG) filling stations in the country, following Saturday's explosion at the Atomic Junction which claimed seven lives and injured about 132 others.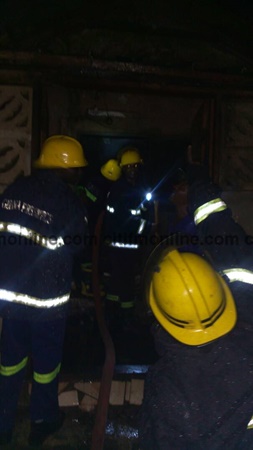 Concerns have been raised from some sections of the public about the construction of gas and petrol stations in residential areas, with pressure group Occupy Ghana, calling for a temporary ban on on-site dispensing of gas.
The LPG Marketers' Association has dismissed these worries, stating that their outlets had put in the requisite safety measures in place to ensure that incidents like Saturday's don't recur.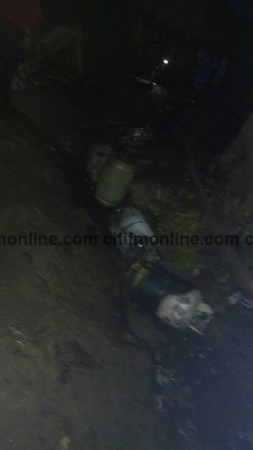 "We have, on our own as part of the safety standards created what we call the electric discharge pumps. So at most of our outlets, the Bulk Road Vehicle (BRV) trucks do not discharge gas using their own engines," he said.
"There are electric discharge pumps where when the BRV comes, the pumps are fitted onto them and the discharge is done. It's quite unfortunate that our outlet at the explosion site wasn't using that particular discharge pump at the time of the explosion. On issues of safety, in respect of the discharge of the BRV, we have directed our members to use the electric pump system. If you visit any of our outlets, that's the system that they are using, most of them are using it," the Public Relations Officer of the Association, Kwame Owiredu told Citi News.
–
By: Marie-Franz Fordjoe/citifmonline.com/Ghana