The Ministry of Roads and Highways expects the slope repairs and protection work on the Peduase Lodge-Ayi Mensah road to be completed by December 2017.
The south-bound lane of the Peduase Lodge-Ayi Mensah road was closed in June 2016 but over a year later, work on the road is yet to be completed.
[contextly_sidebar id="kx68LeaiIuMTZLPxH8IYCaNTjMFxRxzb"]The sector Minister, Kwesi Amoako-Attah, noted that the contractor working on the road was not given any money for the work at the time.
The contractor tasked to work on the project is expected to stabilize the slope and halt the fall of rocks, which now pose a danger to the traveling public, particular vehicles on the Aburi-Accra section of the road.
"The government at that time did not pay the contractor a pesewa… we came and paid the first tranche to him that made him do what he has done," Mr. Amoako-Attah noted on the Citi Breakfast Show.
Work on the project thus had to stall, the Minister said, adding that circumstances compelled the Ministry to grant an another extension to the contractor.
"The job had to stall for many months and he had no money to go on until we paid the first tranche to him. He started going back and used part of the money to bring some items. There are some imported components of the materials that they are using so he came in from an extension and we had no choice but to extend the time."
Mr. Amoako-Attah revealed that approval has already been given for the payment of a second tranche to the contractor, who has brought in materials for the project.
The Managing Director of CST Ghana, the company in charge of the project, Joseph Akyeampong, in March 2017, assured the timely completion should government honour its payment promises.
"We have given him time and there is no way he can go beyond December and by November ending, he should finish that project for us to open that side of the road," Mr. Amoako-Attah stated.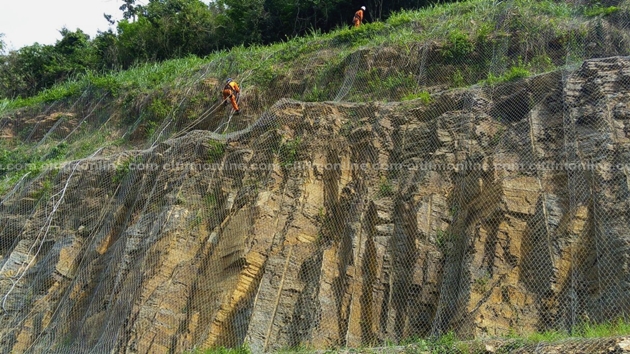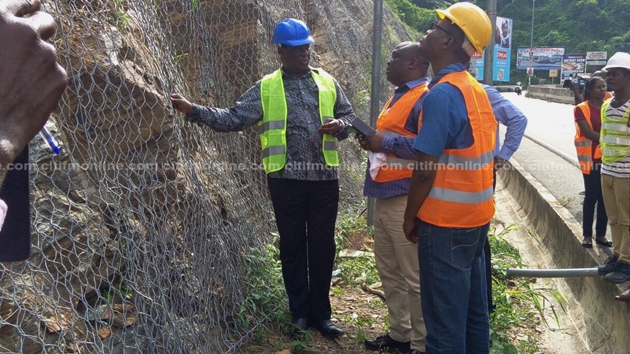 The Peduase Lodge-Ayi Mensah road was constructed along the Aburi hills to connect the Accra to the Eastern Region.
But the lane was becoming a death trap because of the increased rate of falling rocks. Some observers had opined that the hill may give way soon if immediate steps are not taken to address the problem.
–
By: Delali Adogla-Bessa/citifmonline.com/Ghana