The Citi Breakfast Show team on Friday launched a radio advocacy initiative dubbed: #FixTemaMotorwayNow aimed at putting pressure on government to fix the defects on the Accra-Tema Motorway which is said to be endangering the lives motorists who ply the corridor.
There are reports that the Accra-Tema Motorway has not seen major repair works in the last decade despite the huge sums of money the road generates in the form of tolls.
The Motorway is said to have developed huge potholes and can only boast of few streetlights thus causing a number of accidents at night.
The closest medical facility to the motorway – the Tema General Hospital – is also said to be overwhelmed with the number of daily accidents cases it attends to.
The Citi Breakfast Show team wanting to have such instances forestalled said they will not back down until the road is fixed.
"We want to tell the Ministry of Roads and Highways, the department of Urban roads, the Ghana Highway Authority to prioritize fixing the motorway and we need streetlights on that road before the end of the year. Whatever it will take for that to happen must be done as soon as possible," Show host, Bernard Avle stated.
Economic Importance
The motorway is an integral part of our economy.
It is estimated that about 70,000 vehicles use the motorway daily.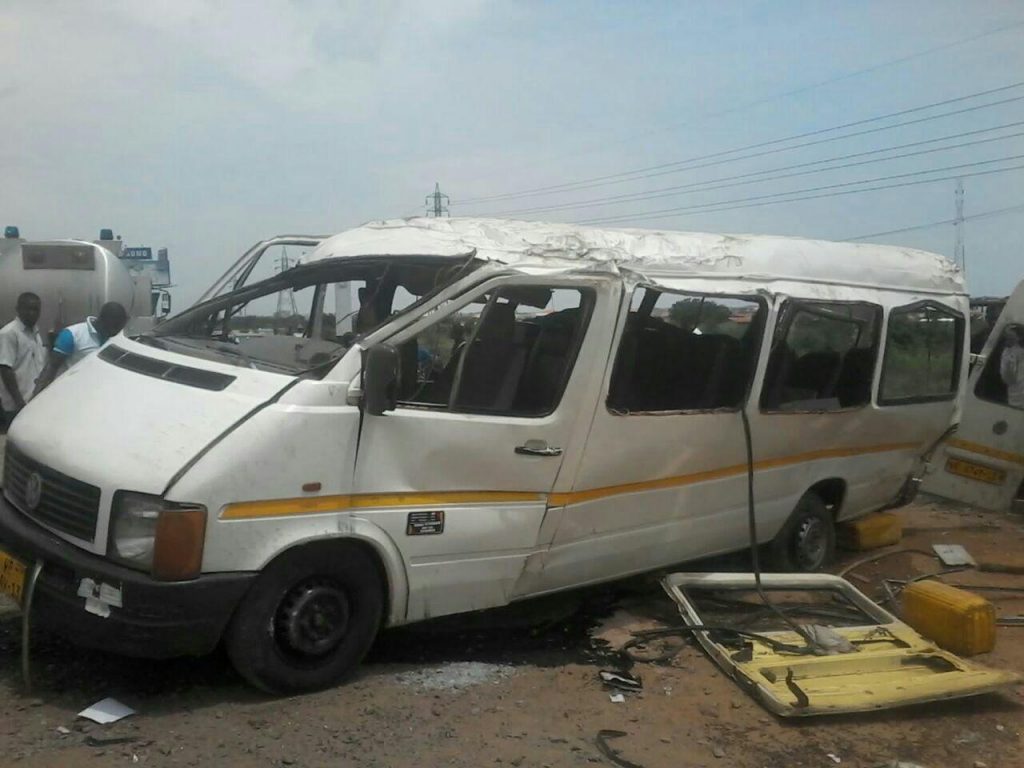 The 19-kilometre road commissioned in November 1965 by the Kwame Nkrumah administration forms part of the National Route 1(N1), which starts from Aflao (in the Volta Region) and ends in Elubo (in the Western Region).
It is also part of the Trans West African Highway (Abidjan-Lagos Corridor) and also links the capital city, Accra, to the Kotoka International Airport and the Tema Port.
Over 500 potholes
There are unconfirmed reports that over 500 potholes could be found on the road.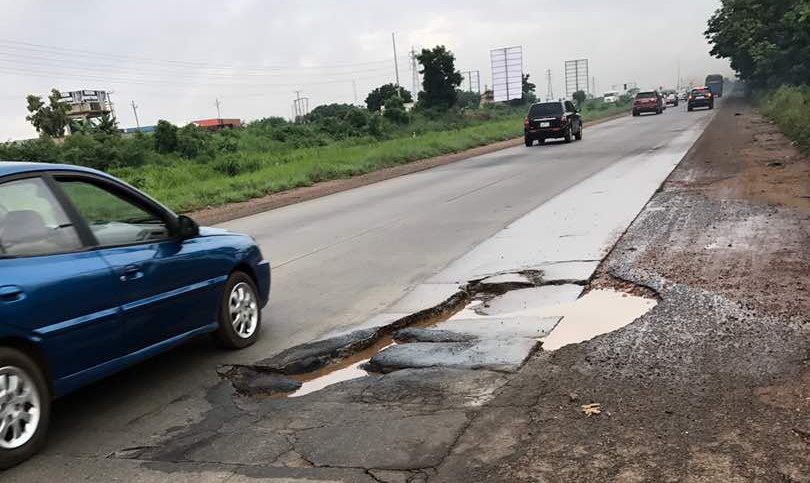 –
By: Godwin Akweiteh Allotey/citifmonline.com/Ghana
Follow @AlloteyGodwin