Founder of Junior Shapers Africa, Ethel Adjorlolo Marfo, was on Saturday honoured at the 28th edition of the Chartered Institute of Marketing Ghana (CIMG) Awards ceremony.
She received the CIMG President's Special Award.
A citation presented to Ethel Adjorlolo Marfo stated, "You are a multi- passionate social entrepreneur who is proudly Africa's First Male Child Development Activist."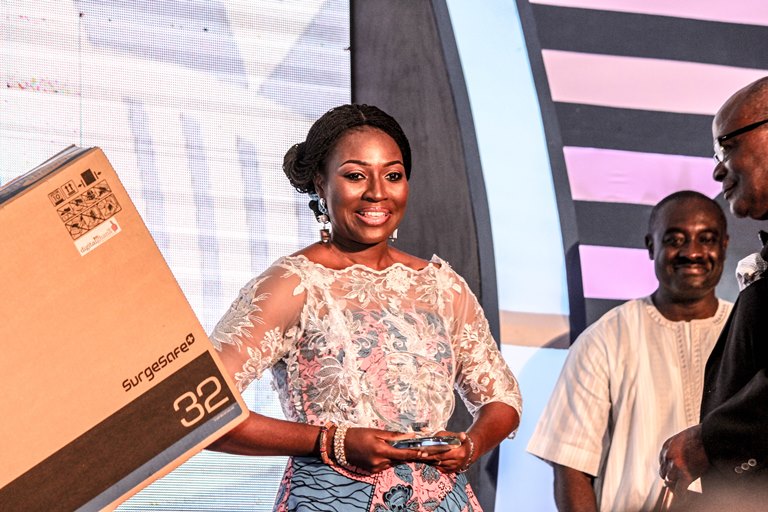 "You founded Junior Shapers Africa ( JSA), a social  enterprise  that seeks  to champion  the proper  upbringing  of the boy child  and aspire  them to become  responsible  men and supporters  of the empowered modern African woman.''
An  elated Mrs. Marfo  said,  "I am thankful to CIMG Awards for recognizing my efforts in raising responsible boys to build stronger homes and communities for a better Africa. I am inspired to do more and I am looking forward to impacting more boys across Ghana and our continent with our effective behaviour shaping programs at JSA."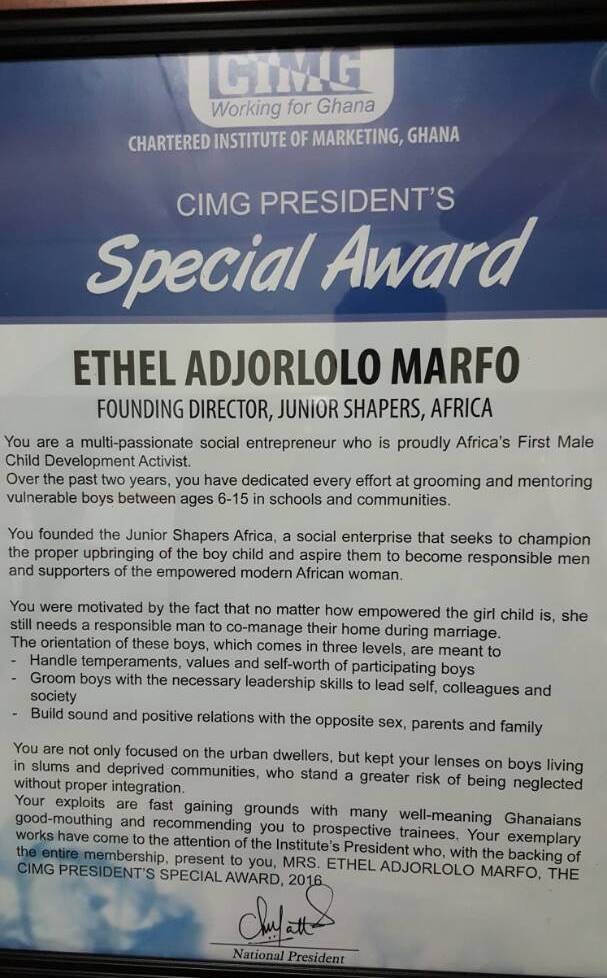 In all, about 41 institutions were honoured by CIMG at the awards night held on Saturday.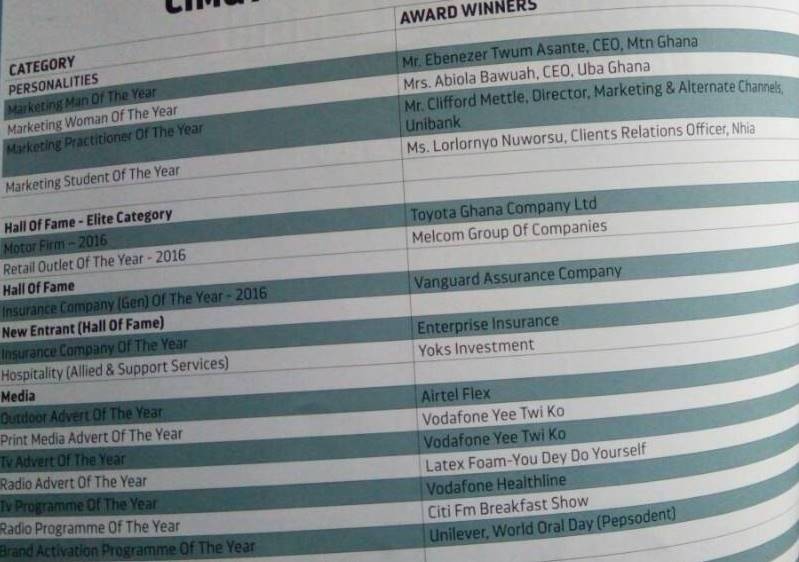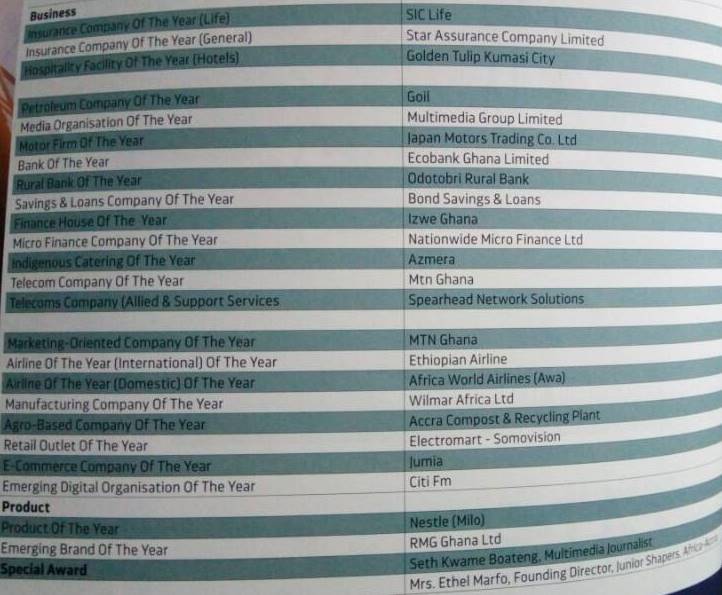 Profile of Ethel Adjorlolo Marfo
Ethel Adjorlolo Marfo is a social entrepreneur who is passionately Africa's 1st Male Child Development Activist. She provides grooming and mentoring for boys between 6-16 years to aspire to become responsible men with high standards of integrity and solid supporters of the modern African woman.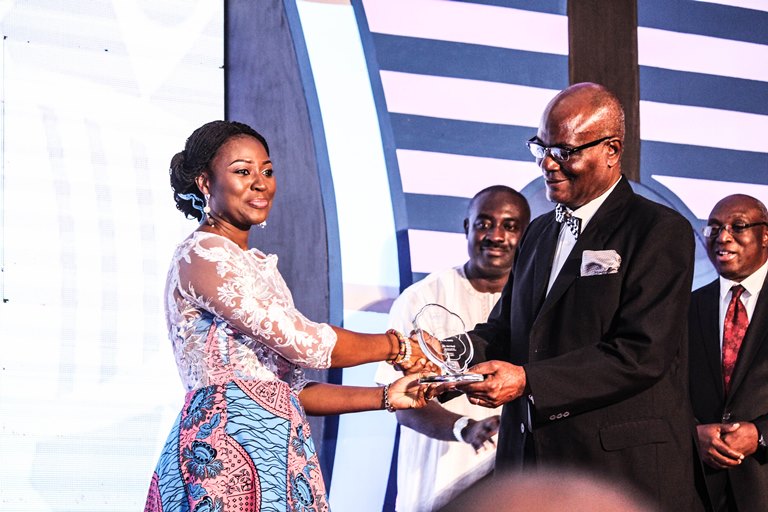 Ethel is the Founder & CEO of Junior Shapers Africa, a social enterprise championing male child empowerment in Africa.
Other enterprises founded by Ethel include: Salon Cuties, a niche salon children and Ghana Mompreneurs Club, a business support network for moms combining business and early years of motherhood.
Hirtheto, Ethel worked as a Public Relations and Marketing Professional for the following organizations: Guinness Ghana Breweries Ltd, Aviation Social Center Ltd, The Spelling Bee Ghana.
She was also a former employee of Citi 97.3FM in Accra.
Ethel is married to Mr Kwasi Marfo. The couple is blessed with three lovely girls.
–
By Pearl Akanya Ofori/Citifmonline.com