For the third time in 4 years, the Citi Breakfast Show has been adjudged the Radio Programme of the Year (2016) by the Chartered Institute of Marketing Ghana (CIMG).
The show, which has undoubtedly been the favorite for most discerning listeners in the country, was given the honour at the CIMG Awards which was to recognize organizations and brands for their demonstration of excellence for the past year [2016].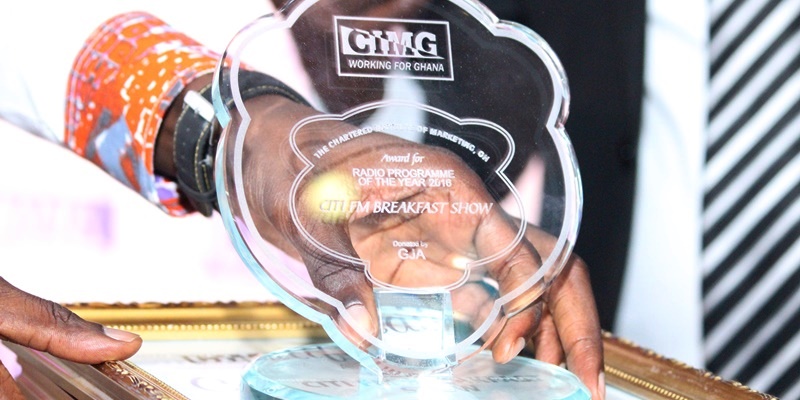 "You are noted for keeping an audience captive every morning with your in-depth, thought provoking and unparalleled show which remains in a league of its own. You have scored highly as your assessors realized your ability to deliver on promise. Your ability to blend information, relaxation and entertainment served with admirable affability has become your main stay and hallmark thus making your listeners' choice in the morning," a citation presented to the Citi Breakfast Show stated.
The Citi Breakfast Show has over the years committed to touching on human-centered issues that are otherwise relegated to the background but speaks to the needs of citizens.
Through consistency and hard work, it has grown to be a leading platform for public advocacy and campaigns for and against activities that affect communities and the country at large.
The show and its main host, Bernard Koku Avle, has won  numerous awards in the past.
citifmonline.com was also named as the emerging digital organization of the year [2016].
With regards to citifmonline.com, CIMG in a citation said: "Your evaluators…unanimously concluded that through your efforts at creating and leveraging innovative and value-driven content, you set yourself aright on this path of distinction. You can today boast of over 1 million likes on Facebook, with over 240,000 followers on Twitter, coupled with multiple awards for the Most Influential Brand on social media."
About 41 other institutions were honoured by CIMG alongside Citi FM, at the awards event which was held on Saturday, September 23, 2017.
Below is the full list of award winners at the CIMG awards night held on Saturday: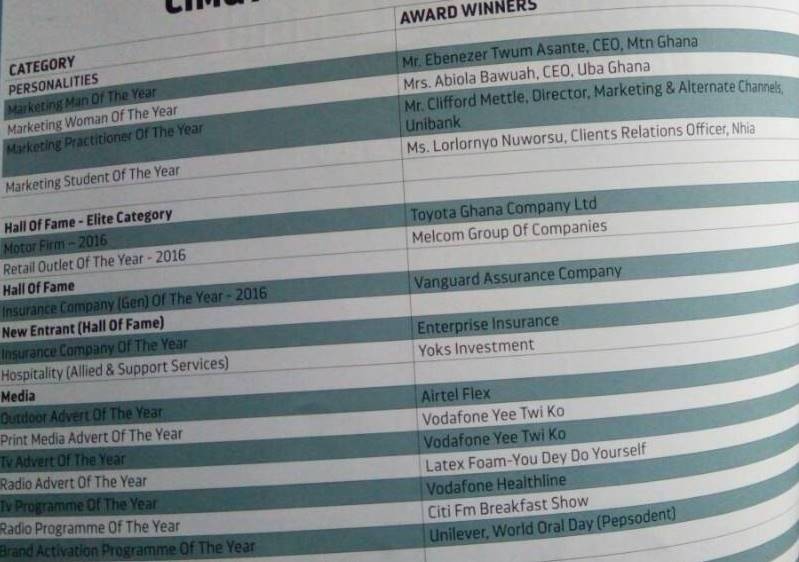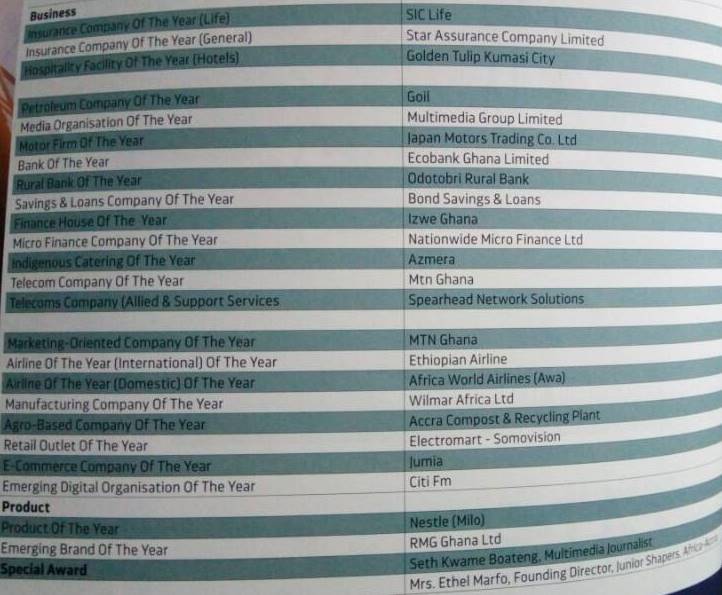 –
By: Jonas Nyabor/citifmonline.com/Ghana