As part of activities marking it's 10th anniversary, Angel-Zoe Foundation, a non-governmental organisation (NGO) that assists women and juvenile prisoners in Ghana, has unveiled a social welfare plan for a number of senior correctional centres across the country.
The foundation has in the plan, rehabilitated a dormitory block for the Accra Senior Correctional Centre to support the ever-increasing juvenile inmates of the centre.
The foundation has also rehabilitated and furnished the administration block for officers there.
Items among the package include 40 t-shirts, wrist bands, 21 school bags and over 50 key rings.
The foundation will also financially supported three juvenile girl offenders of the Shelter, under the Social Welfare for a period of three years until they have passed out of the NVTI examinations.
The package also includes the adoption of a 10-year-old boy who has been abandoned for years (he has been on TV several times in hopes that his parents would come and claim him without success).
Speaking at an event at the Senior Correctional Centres, in Accra yesterday, Mrs Abena Asomaning Antwi, Founder and Chief Executive of the foundation said it was a joy to give to the underprivileged especially juvenile prisoners who faced serious constraints.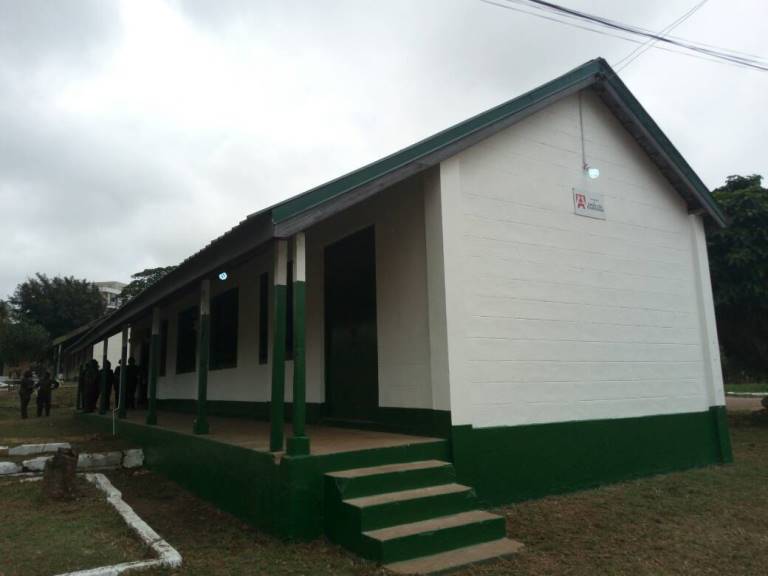 She also outlined what the foundation has been able to do so far, she stated, "this decade long journey began with curiosity, conviction and a willingness to support a rather not so popular area of society. We have been part of a gender-mainstreaming training for eight security sector institutions and civil society organizations in partnership with the Women Peace and Security Network (WIPSEN) Africa. Under this program, officers were trained on the United Nations Security Council Resolution (UNSCR 1325) on mainstreaming gender among the security sector institutions. A gender-mainstreaming policy was developed for the Ghana Prisons Service thereafter.
Our work with the Shelter for Abused Children and Boys Remand Home has been a mixture of provision of training programs, financial and material assistance. In the decade long work, I have witnessed much to my shock, dismay and often anger the paltry sums of money that our successive governments have given to this institution each year in the 10 years. This is an institution which is supposed to an epitome of solace to children who have been abused and abandoned by family and also acts as a repository of young deviants. I ask why?"
She added, "why should it be acceptable for different governments in a decade to give as little as between Ghc 400 -700 each year for the upkeep of children who number close to 100? At the moment, the Shelter has about 40 inmates and for the year 2017, as has been recurring in a decade, no money has been given from government. In the period of work with the Shelter for Abused Children and Boys Remand Home, as part of our advocacy work, I have advocated for better treatment of inmates and this would not stop. For the Senior Correctional Centre, we also rehabilitated the library and established an ICT Centre."
–
By: Kojo Agyeman/citifmonline.com/Ghana