The first batch of Ghanaian Pilgrims for the 2017 Hajj pilgrimage have finally left the Tamale Airport for the Kingdom of Saudi Arabia.
Four hundred and thirty out of 506 were airlifted to the Kingdom of Saudi Arabia on Friday after the first flight scheduled for Thursday August 10 failed.
Background
Vice President, Dr. Alhaji Mahamudu Bawumia under whose supervision the National Hajj Board operates at a pre-departure Durbar in Tamale touted the 2017 Hajj activities organization as unique.
He boasted that government had paid off the accumulated debt piled by the previous Hajj Board.
According to him, 425 fully paid pilgrims could not make it to the Kingdom of Saudi Arabia yet their monies were not refunded.

He said government out of sympathy paid for them to join this year's batch of prospective pilgrims to the Holy Land of the Kingdom of Saudi Arabia.
He urged the Pilgrims to serve as good Ambassadors of Ghana by complying with the rules of engagement by the host nation.
Unfortunately the first batch scheduled flight for 8:30 pm Thursday August 10 failed.
The over 500 pilgrims were stranded at the Tamale Sports Stadium where the Tamale Hajj Village is relocated.
The Vice President later apologized and reassured them of a successful trip to the Kingdom of Saudi Arabia without a definite timeline.
Indeed, they finally left the shores of Ghana for Madina at 10 pm, Friday night.
Five flights have been scheduled to fly direct from the Tamale Airport to the Saudi Kingdom.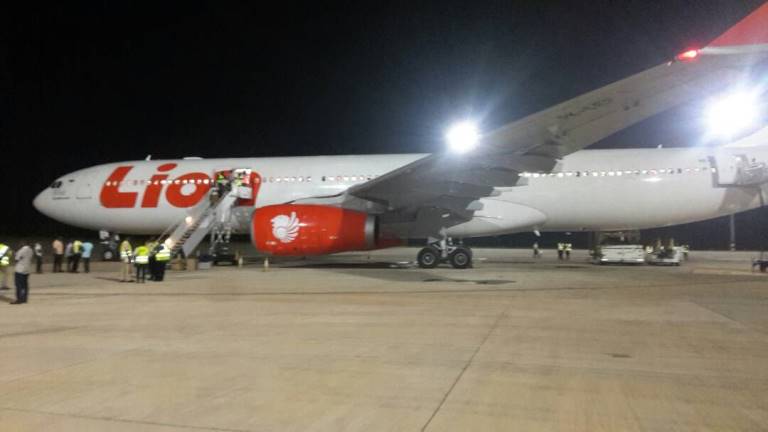 Critics of the current I.C Quaye led National Hajj Board accused the administration of poor organization.
They extolled the previous Board led by the incumbent Member of Parliament for Yagaba-Kubori constituency, Abdul Rauf Ibrahim Tanko for leaving a remarkable footprint which the current Board failed to improve.
They thus called for a complete overhaul of the National Hajj Board to avert future embarrassments.
–
By: Abdul Karim Naatogmah/citifmonline.com/Ghana
Photo credit: Abass Abubakari