Residents of Dunkonah, a budding community behind the plush West Hills Mall in Accra do not share in the excitement that the many patrons of the mall enjoy.
The roads in Dunkonah has many potholes and is not traffic worthy. Motorists who ply this road struggle to keep their cars in balance because of the potholes and are compelled to frequent mechanic shops to have their cars fixed.
The residents also complain about the high cost of fares they pay for transportation when Citi News visited the place.
During rainy and Harmattan seasons, one drives at his or her own risk due to the absence of road markings, road signs or even proper street lighting.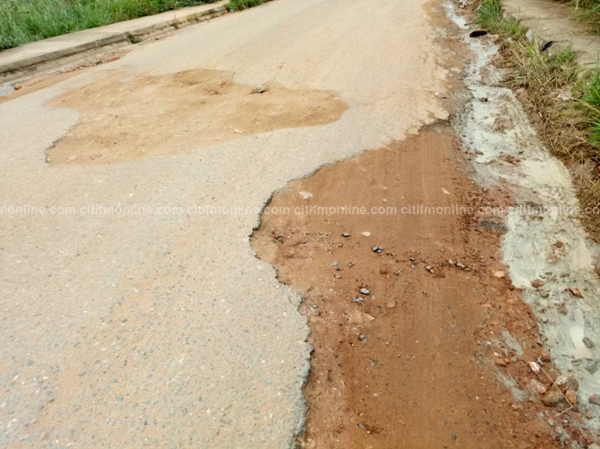 Madam Alice Darko, a resident who has lived in the community for over 15 years, lamented the poor condition of the road.
"I've been living in this community for 17 years and I've never seen a grader from the local government or even the MP on this road," she said.
The resident association had asked each household in the community to pay GHc4, 000 to have the road fixed but no one has paid yet.
The poor nature of the road has also affected police response to crime. Dunkonah has no police station and over the past few weeks, several cases of armed robbery and violence connected to land litigation, have occurred.
The Assemblyman for the area, Mr. Yaw Atampuri believes that better roads will hasten police response to crime in Dunkonah.
Minister for Roads and Highways Kwesi Amoako Atta said the government is committed to fixing bad roads in the country, agitated residents of Dunkonah are hoping that they will also be beneficiaries.

–
By: Akua Asantewaa Anane-Darko/citifmonline.com/Ghana