It has emerged that the CHPS compounds built at Tetegu with the 10 percent salary deductions from Mahama appointees is uncompleted and occupied by squatters.
What should have been a decent health centre serving the people of Tetegu is now home to three different families.
The uncompleted structure was seen to have makeshift doors and windows with clothes hanging out to dry when Citi News visited it.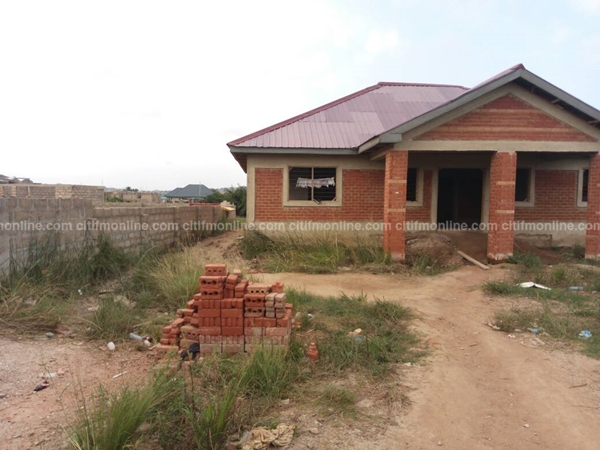 The road leading to the facility is in a terrible state, most of it eaten away by the recurrent flooding in the area.
Residents at Tetegu complained about the distance they cover to access health facilities whilst the closest remains neglected.
Former President Mahama and his appointees, while in office committed 10% of their salaries for the construction of some CHPS compounds across the country.
According to them, they have built about 11 of such structures before leaving office with some at various levels of completion.
–
By: Felicia Osei/Citifmonline.Com/Ghana