The United Nations Office on Drugs and Crime, has organized a two weeks basic drugs workshop for law enforcement agencies in the Eastern Region.
The workshop targeted at building the capacity of law enforcement agencies to counter drug trafficking and organized crime in Ghana, is under the "Technical Assistance Project to Ghanaian authorities to counter drug trafficking and organized crime" and funded by the United States government with support from the the government of Ghana.
24 personnel including two SPO's who participated in the training workshop were introduced to illicit drugs, clandestine laboratories manufacturing DRUG and how to combat it.
They also received training on surveillance, intelligence gathering in drug investigations, and taken through rudiments of static and mobile patrols.
Mr. Stephen Snow, a facilitator with the United Nations Office on Drugs and Crime (UNODC), who took the participants through the training, in an interview with Citi News indicated that the training will enhance the operations of the law enforcers.
"The participants have been taken through rigorous training to enable them identify the current trends, tactics and methods used by drug dealers. My advice to them is to look out for opportunities and investigate the dealings of the dealers and apprehend them to better lives in their communities because these drug dealers sell their drugs to youth in our societies which goes along way to affect their education and upbringing."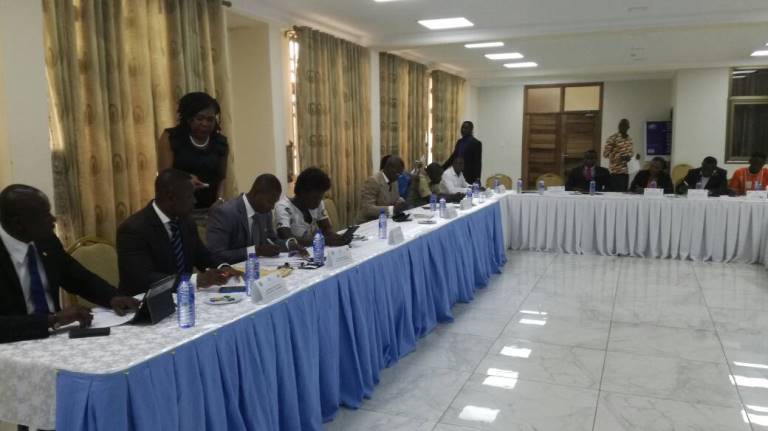 The head of Law Enforcement Unit at the UNODC in Dakar Senegal, Madame Ellena Abatti, also advised the participants to make the knowledge acquired reflect in their work, saying, "it's very important that this training impacts your work, the UN is very critical when it comes to attaining results, so I advice that the officers work very hard for the UN to recognize and see the impact on the fight against drug trafficking in Ghana and Africa as a whole."
With the Eastern Region being among the most notorious in terms of cannabis cultivation and trafficking, the Eastern Regional Police Commander, ACP Alex George Mensah, who spoke to Citi News assured that the training workshop will go an extra mile to help combat drug trafficking in the region.
"The Eastern Region is well known for drug related activities, a lot of cannabis are cultivated here and I must say that this training workshop will really go a long way to help us in strategizing to clamp down on illicit drug traffickers in the region."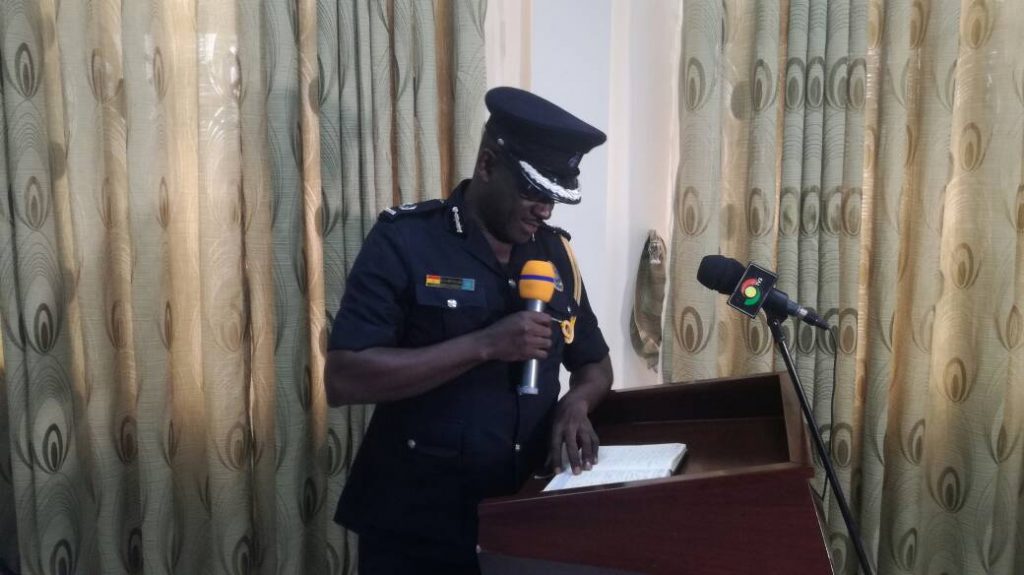 ACP Alex George Mensah, who admitted that the police in the region has enough men but lacks the logistics in performing their duties, pleaded with the organizers and other foreign organisations for support.
"We have the men and personnel to work but the gadgets and equipment are what we lack now. With this training workshop, if my men get modern gadgets to complement the training we will make the region uncomfortable for drug traffickers. The fight against drug traffickers is not an easy task because these people are very powerful with links and are well connected so the UN and other foreign  organisations should also help the service with this modern gadgets and equipment to help us clamp down on the activities of these drug traffickers."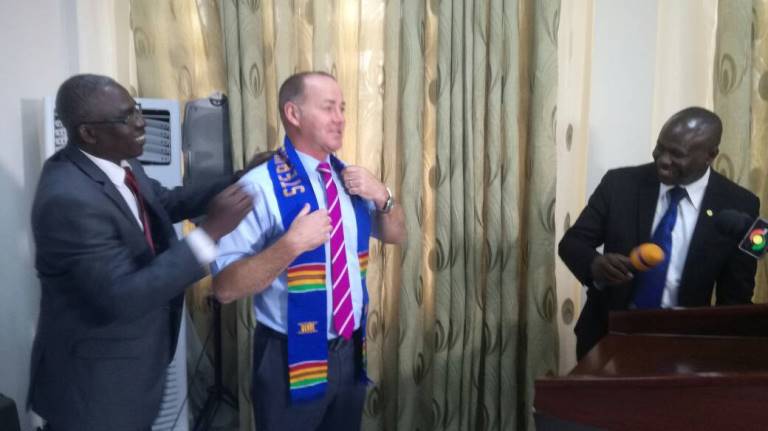 –
By: Neil Nii Amatey Kanarku/citifmonline.com/Ghana