The Bolgatanga Magistrate Court has remanded into prison custody a self-styled Evangelist Akwesi Ali Baba, and four others, farmers, for accusing and detaining three accused witches in Duusi, a suburb of Tongo in the Talensi District of the Upper East Region.
Evangelist Akwesi Ali Baba is 29 years. The other suspects are; Douk Sapark 30, Messiah Somlate 25, Mba Gurang 40, Malpayah Mbayin 27 and one Tarabon, currently at large.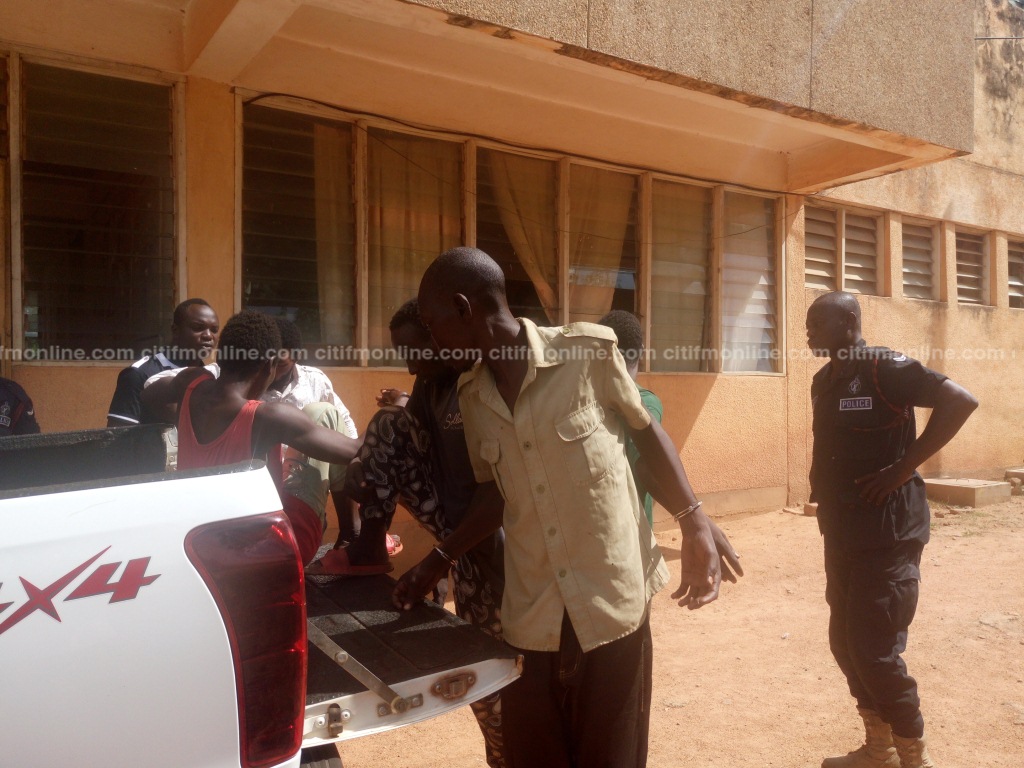 The suspects were arrested and subsequently arraigned on Thursday, 15th June 2017.
The 5 accused Bayeta Kiimbey, Ateensage Ziyaaba and Sagteg Yamboreya of witchcraft.
On 6th June 2017, the Evangelist Akwesi Ali Baba accused the complainants of being 'witches' and based on that, the accused persons were attacked and threatened with death by some irate persons led by Tarebon.
The accused persons managed to escape and reported the matter to the chief of Gaare, Naab Yamboreya Gbmere.
The suspect at large, Tarabon , forcibly arrested the accused persons and sent them to a witch doctor at Yelewongo on the Ghana and Burkina Faso border, and subjected them to his own trial. They were held hostage there for three days.
On 9th June 2017, the suspect brought the accused persons back to the Gaare chief's palace and told the chief that, the accused persons confessed to being witches, and therefore were being sent to the Gambaga witch camp for another trial which the chief refused.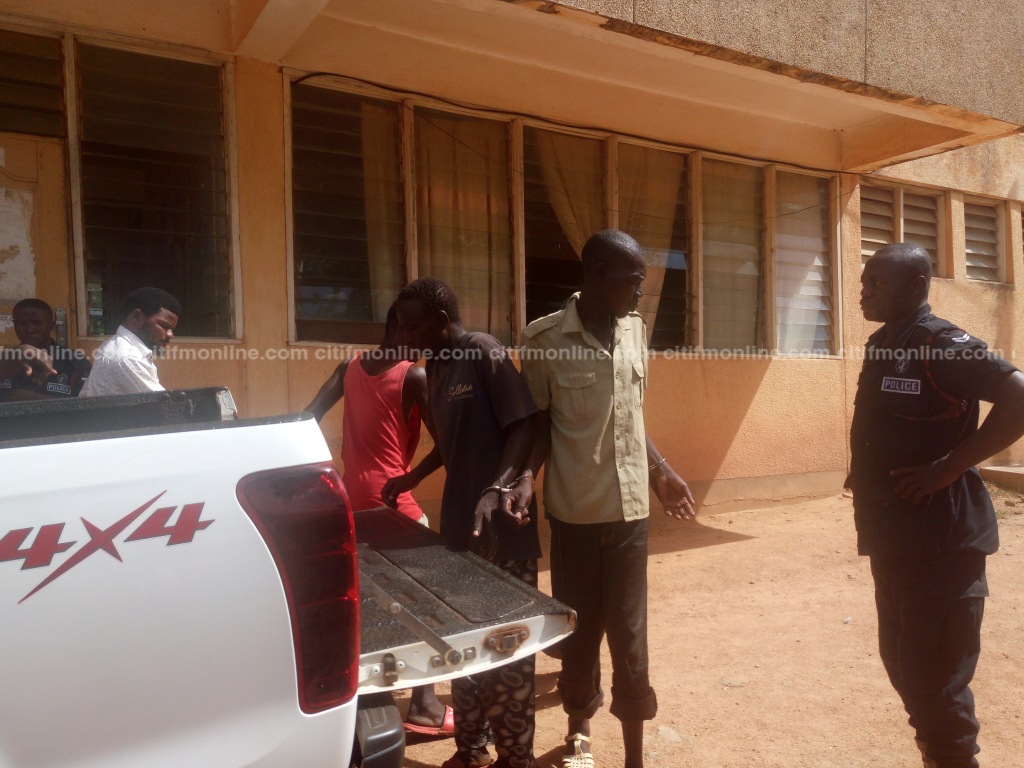 The chief Naab Yamboreya, kept the accused persons at his palace for safety for three days, before calling on the police to rescue them.
Angered by the decision of the chief, the four suspects including the one at large unlawfully entered the rooms of the accused persons and destroyed properties in search of supposed witch-pots and other items they believed were used to bewitch people as claimed by the evangelist.
They were later arrested by the police and arraigned.
The state prosecutor, Mr. Gilbert Boateng Addae, prayed the court to remand the suspects into prison custody to enable police complete investigations for their trial.
The presiding judge of the Bolgatanga  Magistrate court, His Worship Osman Abdul-Hakin, granted the request of the prosecutor and remanded the suspects into prison custody. They are to appear in court on the 30th of June 2017.
5 suspects remanded for lynching alleged 'witch'
This incident comes at a time where five persons are standing trial for lynching a 67-year old widow accused of practicing witchcraft also in the Upper East Region, where the practice is common.
–
By: Frederick Awuni/citifmonline.com/Ghana