The Talensi  District Assembly has endorsed the President's nominee, Christopher  Boatbil Someteima, as its new District Chief Executive (DCE).
All the 29 assembly members voted in favour of the nominee in his second confirmation sitting.
The DCE nominee for Bongo, Peter Ayimbisa Ayamga, was also confirmed with 85.18 percent of the vote.
Of the 54 assembly members present, 46 voted in favour of the nominee while 7 voted against his nomination.
Also at the Bolgatanga Municipal assembly, MCE nominee, Joseph Ameyure Atura was endorsed by 92.4 percent of assembly members. Of the 53 members, 49 voted in his favour while 4 voted against his nomination.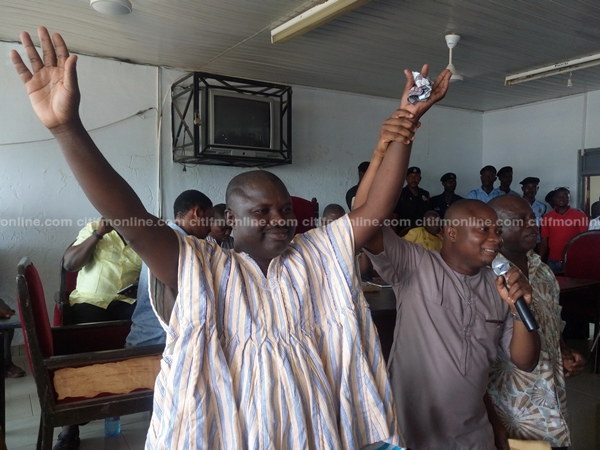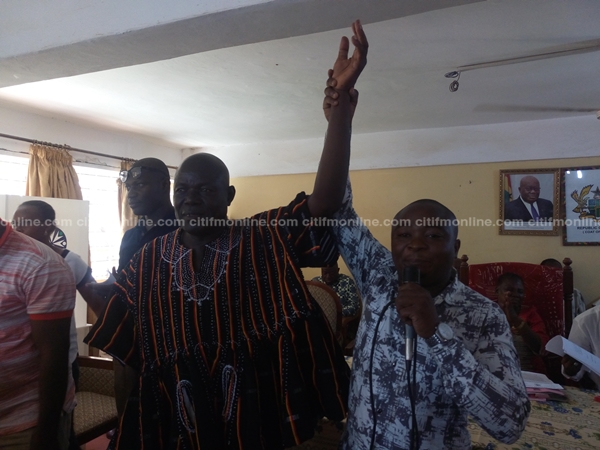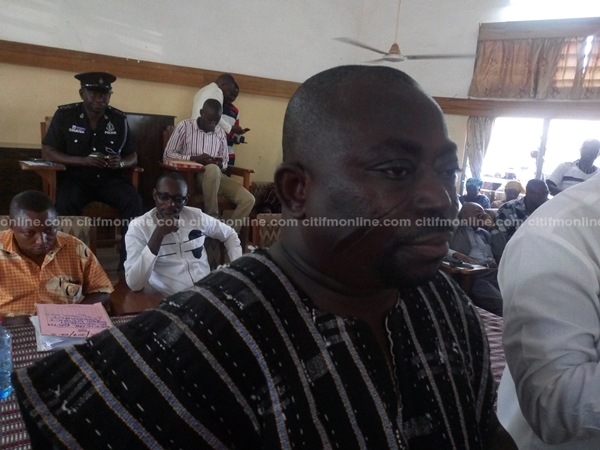 The endorsements were supervised by the respective Districts and Municipal electoral commissions and witnessed by the Upper East Regional Minister, Mr. Rockson Bukari Ayine and his deputy, the NPP Regional Chairman, Ibrahim Mohammed Murtala, and other dignitaries.
The Regional Minister,  Rockson Bukari swore in the confirmed the Bolga Municipal Assembly, Talensi and Bongo MDCEs, Mr. Joseph Ameyure, Mr. Christopher Someteima  and Mr. Peter Ayimbisa  into office.
Mr. Rockson Bukari commended the assembly members' for the massive endorsement of the President's nominees and urged them to support and ensure that all good policies of the government were implemented to bring development to the people.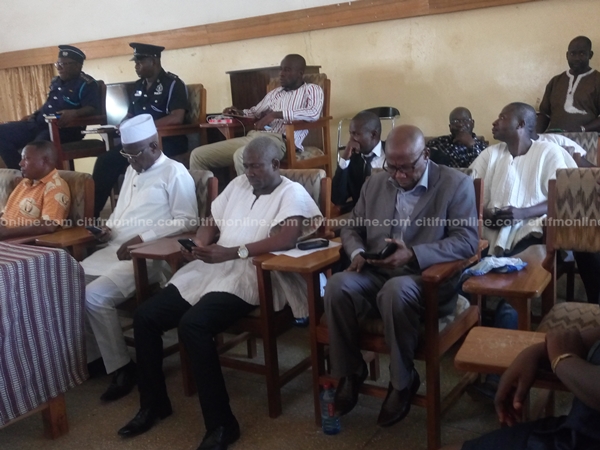 He advised the  MDCEs to operate an open-door policy so that the people would be able to contribute their quota towards the development of the area.
The Regional Minister, Mr. Rockson Bukari, cautioned all  Municipal and District Chief Executives to avoid any act of bribery and corruption so that they would be able to protect the public purse and prosecute the agenda of the government without any wastage.
Mr. Rockson Bukari reminded the confirmed MDCEs to avoid greediness and any other act that would bring the offices they held into disrepute as well as create any form of conflict with the people they had been assigned to lead.
He called on the assembly members' to work as a team to ensure that they contribute their quota towards effective and efficient management of the assembly's resources.
The confirmed MDCEs expressed  appreciation to assembly members of their respective assemblies for reposing confidence in them to propel the development of their districts.
The MDCEs pledged  to work in synergy with assembly members of the respective assemblies to address issues of falling standards of education, unemployment, water and sanitation, poor road infrastructure, food insecurity, alcoholism, bush fires and teenage pregnancy.
They reiterated their commitment to operate an open door policy and to welcome proposals and contributions to support them propel the development of their citizens by spearheading the pro-poor policies of the NPP government.
–
By: Frederick Awuni/citifmonline.com/Ghana