The Ghana Real Estate Developers Association (GREDA) says its analysis points to the fact that lower income earners within the country may never benefit from government's affordable housing project.
According to GREDA, current conditions and systems prevailing within the country do not favour lower income earners who dream of owning a house.
At an affordable housing dialogue on Wednesday, the Executive Director for Ghana Real Estate Developers Association, Sammy Amegayibor also indicated that mortgage systems within the country are ineffective.
"The systems that are in place today don't support that[affordable housing] arrangement and unless we work towards changing it, it will just be a mirage," he said to Citi News.
He explained that the issues holding potential homeowners back had to do with financing "and we don't have very effective mortgage systems. The general earnings of Ghanaians are also questionable."
The average interest rate for mortgage loans among commercial banks stood at 33.8 percent in March 2017 and in Mr. Amegayibor's view, "if you look at public sector workers, the amount of money they qualify for in a mortgage is so small it cannot even buy them a house in the first place."
"If the government takes up certain aspects of the cost build up, then we can talk about bringing the price down but it is not possible now. That is the reality. That is the truth unless we change things and we don't have to shy away from it," he concluded.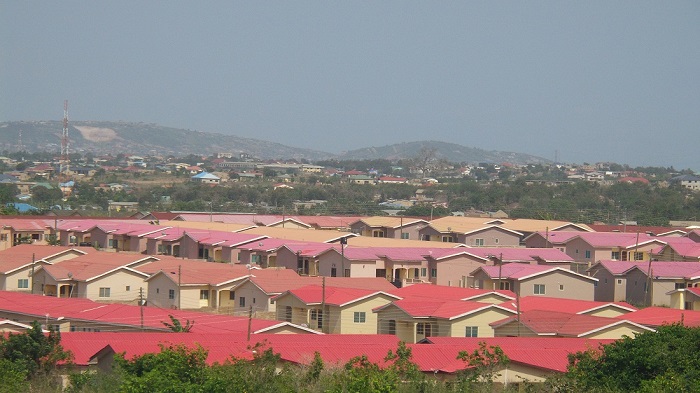 Players in the mortgage industry had expressed concerns that the National Pensions Regulatory Authority (NPRA) was not doing enough to ensure mortgage loans are more accessible to Ghanaian workers.
The NPRA, in turn, indicated that workers would be able to access mortgage loans with their tier 2 and 3 pension benefits by the end of 2017, with the aim of reducing the burden of meeting huge mortgage requirements by prospective home buyers.
As another alleviative measure, the government has also proposed a Housing Fund that seeks to cushion low-income earners who wish to acquire homes and reduce the country's housing deficit. The government has said the proposed fund should help restructure the current mortgage system.
–
By: Phillip Nii Lartey/Delali Adogla-Bessa/citifmonline.com/Ghana