Some concerned students of the Bolgatanga Polytechnic have threatened to demonstrate on Monday 24th April, 2017, over what they call an inflated cost of a Nissan Caravan purchased for students by the Students Representative Council (SRC).
The aggrieved students accused the school's SRC President, Francis Bugase, of  purchasing a rickety van at an inflated cost of GHC70,000.00  without following laid down procurement process.
The students said, several efforts to get the school's SRC and management return the rickety van and use the GHC70,000.00 for other equally vital projects for the students, have proved futile hence their decision.
Speaking to Citi News at Bolgatanga Polytechnic, Spokesperson for the group, Dome Kofi Moses, said the student body has resolved to demonstrate against the SRC and management of the school for being mute over the issue.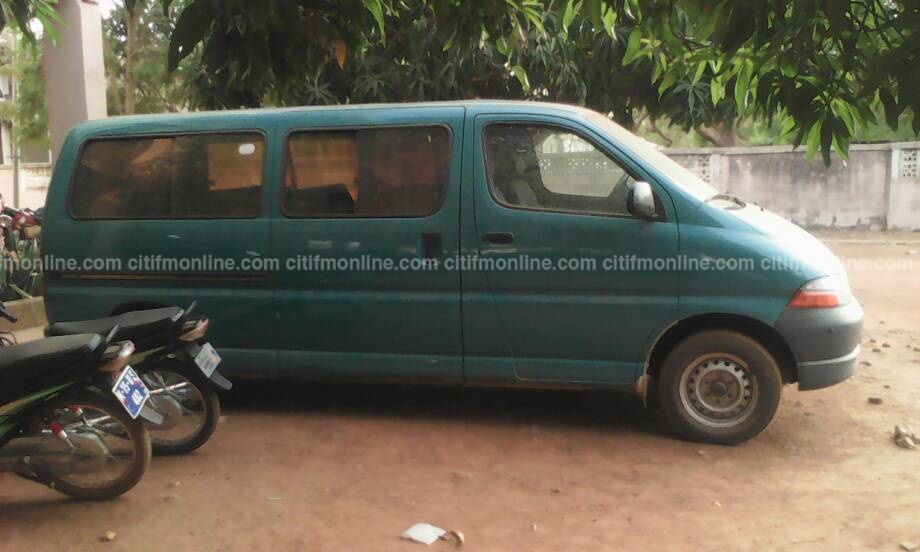 He added that, if the demonstration does not yield the necessary result, they will seek legal action.
"We are going to demonstrate on Monday 24th April 2017 if the SRC president and management does not resolve the issue by returning the rickety 12 seated van for our GHC70, 000.00 to cater for other needs of students. We never agreed to buy a van because we have enough vehicles that have not been maintained for years now, so it was unnecessary for the SRC to purchase a rickety van at GHC66,000.00 and use GHC4,000.00 to bring it from Kumasi to Bolgatanaga. Looking at the invoice, the invoice is coming from Accra, but the van was bought from Kumasi Magazine that is why we the students are saying we don't want the van."
Mr. Dome Moses said, even though a committee has been set up to investigate the matter, it seems to side with the SRC President's position of purchasing the van at the cost of GHC70, 000.00
The van is currently parked at the Bukere campus of the school, but not the main campus at Sumbrumgu.
But President of the SRC, Francis Bugase, told Citi News,he would not comment on the issue until he is permitted by the school authorities.
"I have heard of the issue and I have reported the matter to the Dean of Students and Registrar, and they said they are working on it so not until I get permission from them I will not comment on the matter," Francis Bugase noted.
–
By: Frederick Awuni/citifmonline.com/Ghana