I write this article with a lot of pain and bad memories. As a young person, who had dreams of becoming a successful business man and a marketer just like any ambitious young person, I grief, and I am drenched in immeasurable misery and anguish.
After years of hiding under a hood and caps to cover my scar-drawn face, I had hoped that justice will alleviate my pain. I am human just like anyone, but for the past years most people call me the 'acid guy' due to the horrendous and atrocious terror attempt on my life.
Most of you know my story, where volumes of acid were poured on me by girlfriend, Esther Enyonam Pekyi, after a brief misunderstanding on June 25, 2015.
Just in case you are not aware of the story you can acquaint yourself on the following links on citifmonline.
I am supposed to be a dead man. In fact, I 'died' on three occasions only for God to give my life back to me. I have been under the knife through multiple doctors at the 37 Military Hospital.
My tragedy almost coincided with the month of the June 3 disaster. During that period, scores of 'burnt' patients were brought into my ward, and although I was almost at my grave, I witnessed all the patients in my ward die virtually every day.
Their death reminded me of my own impending death and virtually bid them 'see you soon in Heaven' whenever I felt their last minute of life on earth.
Families will troop into my ward to take their dead family members away for burial or storage, and the more that routine continued the less hope I had. I could barely see; and the acid burns on my skin made me look so scary that I was sure some of the nurses had nightmares whenever they slept.
I always sensed the fear and pain in the heart of my friends and family whenever they visited because every patient around me keeps dying. I remember one tragic incident when I was operated on by two doctors and unfortunately for them; I was just about waking up although I had been anaesthetised.
I lost so much blood; and many around were so sure I wasn't going to make it. But by the hard work of the doctors and the grace of God I made it. I have suffered, I have cried, I have lost friends and I have made new ones.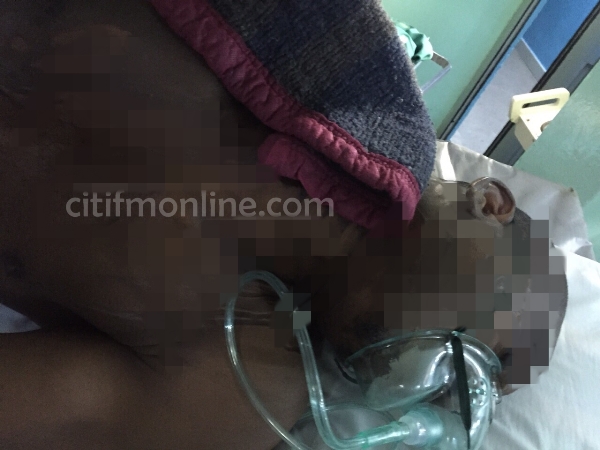 But for the massive support from the administration of the Ghana Institute of Management and Public Administration (GIMPA), my GIMPA class mates led by Johnny Mantey, Unibank, CITI FM, the Chairman of His Majesty Group, Alexander Takyi Yeboah and scores of others, I wouldn't have made it.
Now let me focus on the core reason for this article.
My attacker, Esther, went into hiding after the attack; and after series of investigations inspired by the best investigators at the Accra Regional Police Command, she was arrested.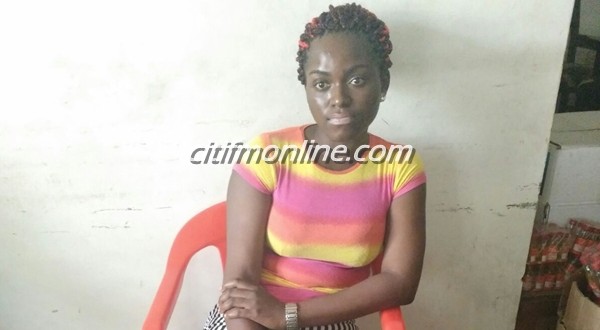 Details of the arrest are on citifmonline. The then Accra Regional Commander at the time, COP Dr. George Akuffo Dampare, personally made sure that he assembled the best men to arrest her, and went ahead to ensure her prosecution.
Following his transfer to the Police Command and Staff College at Winneba in the Central Region, I lost hope in the process; and didn't have any confidence thereof.
I know how bureaucratic the adjudication process can be; but the presence of COP Dampare and his high code of ethics and discipline gave me confidence that the process will be fair; but that has changed after his transfer.
After preliminary investigations, Esther was kept on remand pending the trial process.
Although the police per their facts were sure that there was enough evidence for an 'attempted murder' charge, the Attorney General's department thought otherwise and preferred a lesser charge of 'causing harm' instead.
She was subsequently granted bail. Personally, I wondered why an individual, who attempted to end my life with the most corrosive weapon on earth, be allowed back in society however temporary, without any form of restriction.
It was a sad day for me. We have been to court on multiple occasions thereafter and the trial judge keeps adjourning the case largely because of lack of interest from the state prosecutors.
The said judge doesn't seem to care whether the AG is serious or not, and there appears to be this subtle attempt to let Esther walk free from what I see. So the AG refuses to be present in court, the judge keeps adjourning the case and just like many cases, the case will be struck out for want of prosecution.
As I prepare to seek medical attention abroad, I keep receiving and seeing pictures of Esther Enyonam Pekyi, my attacker, happily attending flashy events at plush locations in Accra. I also keep hearing of alleged attempts to make her prosecution a 'foolish case' due to the influence of her family.
Despite the huge evidence against her and the available witnesses to this tragedy, it saddens my heart why the AG and the trial judge are doing nothing critical about my case.
I am actually the only acid victim who survived that year. Many other victims of acid attacks died that year and beyond.
This is not a fight for me Eric Ohemeng. This is a fight for justice for everyone. I was the victim today; but who knows who it will be tomorrow?
The criminal justice system must work to guarantee justice for all irrespective of one's stature or class in society.
Although I intend to write formally to the new Attorney General and Minister of Justice, Gloria Akuffo and the Chief Justice, I call on all Ghanaians to support my call for justice and if I have to die trying to get justice, I am ready for that sacrifice.
–
By: Eric Ohemeng