A 33kV switching station has been commissioned at Anloga in the Volta Region by the Electricity Company of Ghana (ECG), to serve its customers in the Municipality.
The new 33kV transformer will supply stable electricity to the people who have for the past four (4) years been improvising with a temporary 11kV mobile transformer, following the burning of their fitting transformer at the primary substation.
Speaking at the ceremony, the Volta Regional General Manager of the ECG, Ing. Joseph Forson, said the new device would bring the desired relief to customers, since it will help reduce outage periods significantly.
"This switching station is part of our grand plan to create a ring system across the region, so that instead of electricity being supplied from a single source, there will be an alternate source of supply, in case of a challenge", Ing. Forson said.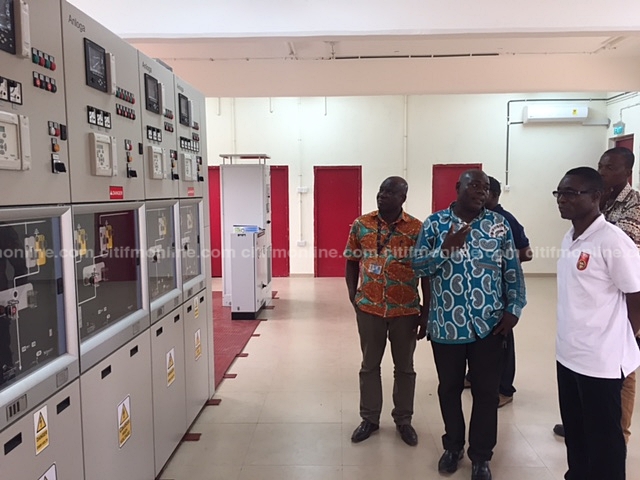 He added that "currently, Keta is supplied from our Bulk Supply Point in Sogakope, however, this switching station makes it possible to feed off Denu, should the Sogakope source develop a challenge".
The Anloga switching station is one of the several projects, introduced by Management of ECG to improve reliability and availability of power in the electricity distribution system in the Volta Region.
–
By: King Nobert Akpablie/citifmonline.com/Ghana