Vice President Dr. Mahamudu Bawumia on Thursday [February 17], inspected the ongoing construction of the national mosque to familiarize himself with the progress of work.
The Vice President, who was accompanied by the National Chief Imam, Sheikh Dr Osman Nuhu Sharubutu, and other Muslim clerics, expressed satisfaction with the progress of work, and hoped the building would be completed by the end of the year.
Admiral Mohammed M Tahiru, a Member of the Mosque Development Committee, took the Vice President and his entourage round the building.
He said apart from the main auditorium which is an estimated 15,000 seater-capacity, there would be other ancillary facilities for training Muslim youth in Islamic scholarship.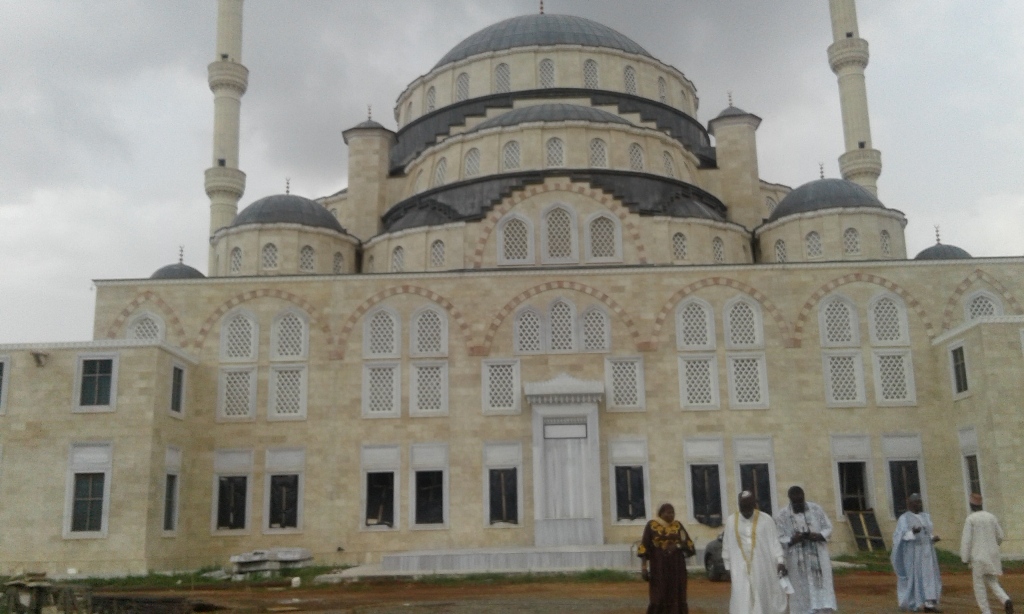 He mentioned some of the facilities as library complex, an office and residence for the Chief Imam, a research complex and a senior high school complex.
He said the magnificent edifice was 80 per cent complete, and is being funded by the Turkish Government.
Alhaji Bashiru Sakibu, the Chairman of the Mosque Development Committee, in a separate interview with the GNA, appealed to the Government to construct two footbridges at the adjoining roads, to the mosque, since a large number of Muslim faithful would worship there upon completion.
The project started in 1995 with an initial amount of $10 million dollars from the Turkish Government, however due to other ancillary facilities that were added later, the cost exceeded the initial projection, he said.
–
Source: GNA