The Ghana Journalists' Association (GJA) has officially presented Hyundai SUV 4X4 to the 2016 journalist of  the year,  Mr Anas Aremeyaw Anas, who was adjudged the Journalist of the year.
Mr Elvis Darko, the 2016 Financial Reporter received a Hyundai Grand i10 as his prize, while the other award winners also received Samsung Smart LED 40 inch Flat screen Television sets.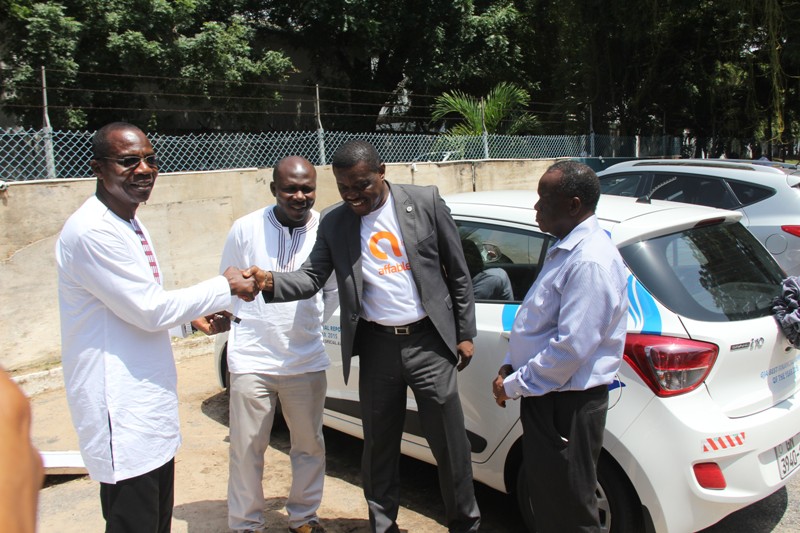 Mr Roland Affail Monney, GJA President expressed gratitude to Ideal Finance, the main sponsor of the awards and other sponsors for taking keen interest in supporting the journalism profession.
He explained that the presentation of the awards delayed due to circumstances beyond the control of the GJA leadership.
Mr Ekow Blankson, the Director of Corporate Communications and Strategies at the Ideal Groupe, said sponsoring the awards is the company's contribution to the growth of journalism in the country.
"We are very happy to do what we have done … and we don't regret doing this," he said.
Mr Blankson called on journalists to practice with all ethical standards so as to give Ideal Finance more confidence to continuously support the profession.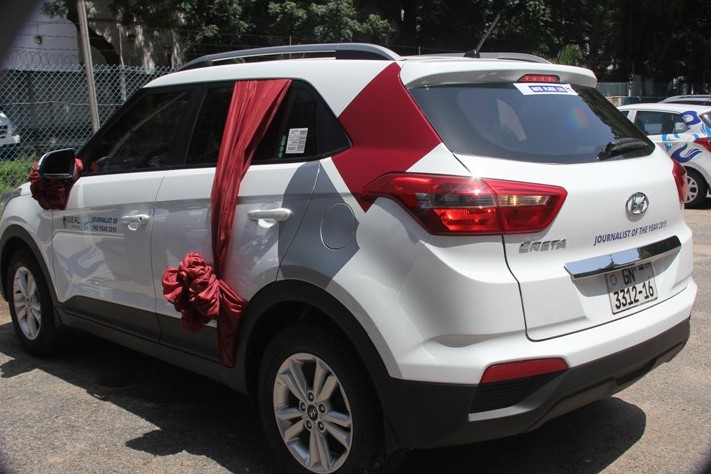 On behalf of Mr Aremeyaw Anas, Mr Latif Abubakar of Tiger Eye said: "It is always interesting when people appreciate the work that you do."
Speaking to the Ghana News Agency Mr Abubakar said the company's focus was not the award but achieving results.
Mr Ben Assorow, the Chairman of the GJA Elections Committee congratulated all journalists for their immense contribution to the country's development.
The GJA as part of its core mandate organised the 2016 awards on August 27 to recognise and honour the deserving Journalists for 2015.
In all, 19 awards were presented to individuals and organisations but some are yet to receive their awards.
–
Source: GNA