The 2016 edition of Celestine Donkor's Celestial Praiz, which is scheduled to take place at the Royal House Chapel (Ahenfie) on Sunday July 17, is expected to draw worshippers much closer to God, with Mkhululi Bhebhe of Joyous Celebration Choir as the guest artiste, together with the host, Celestine, and a host of others.
Celestial Praiz is a Gospel praise and worship Jam instituted in 2011 to bring people from all walks of life and Christians from different denominations together to enter into the throne of mercy, lifting up hands and hearts to worship and praise the Almighty God.
Celestine will also be collaborating with the guest artiste, Mkhululi Bhebhe, to record a live song.
The Celestial Praiz has three-fold objectives, namely Praise & Worship, which seeks to bring together seasoned Gospel Ministers and believers to praise and worship the Most High God in spirit and in truth.
There is also a humanitarian section which identifies a challenge in a society and attempts to address it by channelling proceeds from the events into it, as well as the Accessible Entertainment segment, which seeks to serve as an accessible entertainment platform for Christians on a holiday – thus Celestial Praiz is always a free non-ticketed event.
Also ministering are the Celestial Mass Choir and Friends of God, Becky Boney, Eugene Zuta, and Qwesi Oteng.
International Evangelist, Rev. Dr. Lawrence Tetteh, will also be ministering the word of God.
The theme for this year's Celetial Praiz  is 'Praise for Peace' – Isaiah 60:18.  The concert kicks off at 4:00pm and is free for all.
Previous Editions
Seasoned gospel musicians such as Uncle Ato, Cecilia Marfo, OJ, Cwesi Oteng, Cindy Thompson, Evangelist Lord Kenya, KODA, Selina Boateng, Joe Mettle, and Martin Hayford among others have all joined minstrel Celestine to minister in the past editions of the program.
Mary-Jane Matundzi, formerly of Joyous Celebration was the guest artist for the 2015 edition.
About Celestine Donkor
Celestine Donkor, who's the main artiste on Celestial Praiz, has become a household name within the gospel music circles in Ghana and beyond.
She is known for her inspirational and soul-lifting songs which transcend tribal barriers in Ghana as she sings in English, Twi, Ewe and Ga.
Her motivational and dynamic attributes, coupled with her sonorous voice and years of collaboration with several renowned musicians such as Philipa Baafi, Superintendent Kofi Sarpong, Rev. Prince Nyarko, Great Ampong, Isaac Show Boy and many more have earned her the recognition as one of Ghana's most versatile and unique gospel minstrels.
She has four albums to her credit and has been nominated several times in the prestigious Ghana Music Awards.
Her fourth album dubbed Turning Around will be released at this year's Celestial Praiz.
Turning Around features South Africa's gospel star Mary-Jane Matundzi of Joyous Celebration fame.
Some of Celestine's very popular songs include Adekyea mu nsem, Supernatural; I can be righteous, Manimnguase, Turning Around and many others.
Celestine is the founder of Chosen Ladies of Faith club (CLOFF), a feminine club aimed at empowering young ladies to achieve their God given potentials. She is also the CEO of Celestial Company limited.
Celestine is holds a Bachelor of Arts degree from the University of Ghana and is married with three beautiful daughters.
About the Guest Artiste for Celestial Praiz 5
Mkhululi Bhebhe is a Zimbabwean born vocalist/musician based in South Africa. He stole the limelight in the gospel music arena through his remarkable performances with the South African gospel outfit Joyous Celebration Choir.
In 2008, Bhebhe took part in the Idols Southern and Eastern Africa where he finished in the top 6.
Between March and November 2007, he was the first runner up in the CBZ A Academy Talent show held in Harare.
He rose to fame through the South African gospel musical group Joyous Celebration.
He became popular when he performed a Zimbabwean gospel chorus called "Ichokwadi" which rocked airwaves in neighbouring South Africa and the entire African continent as a whole.
He became one of the lead vocalists for the group since 2010.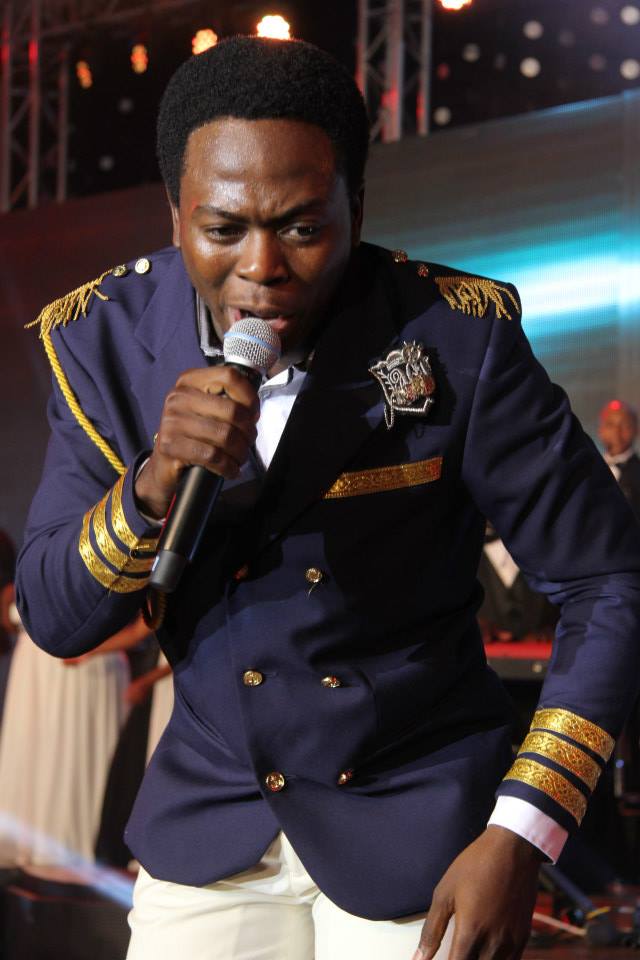 To date, his songs with Joyous Celebration have accumulated a combined viewership of 7,000,000 (seven million) YouTube views.
His audience has grown in leaps and bounds since he made his splash in the gospel music scene and this has seen him perform alongside great artists in the gospel music fraternity.
Bhebhe has performed in many countries including France, The United Kingdom, The United States, Nigeria, Suriname, Botswana, Namibia, and Malawi among others.
He won the Music Artiste of the Year, 2014 at the Zim Achievers Awards, and was also a nominated for the African Artist of the Year, 2011 at the AGMA UK.
–
By: Ebenezer Afanyi Dadzie/citifmonline.com/Ghana
Follow @AfanyiDadzie