The Paramount Chief of the Suhum Traditional Area, Osabarima Ayeh Kofi has said the 2012 Election Petition revealed the true character of flagbearer of the opposition New Patriotic Party (NPP), Nana Akufo-Addo.
According to him, Nana Addo's resolve to seek redress at the Supreme Court instead of violence is enough to attest to his humility.
"What pleased me was that when they said he did not win the election, he did not resort to the use of violence. He, instead, went to court; a case that dragged for months, yet he remained patient. After the verdict, he indicated that even though he disagreed with the verdict, he accepted it."
"This shows the kind of person of Akufo-Addo is. If he had acted otherwise, we don't know where Ghana would have been by now," Osabarima Ayeh Kofi added.
The Chief made the comment when Nana Addo visited him on Thursday as part of the NPP flagbearer's campaign tour of the Eastern Region.
The chief also advised Nana Addo to endeavour to iron out the differences in the NPP before the November polls.
For his part, Nana Akufo-Addo, thanked the chief for his encouragement.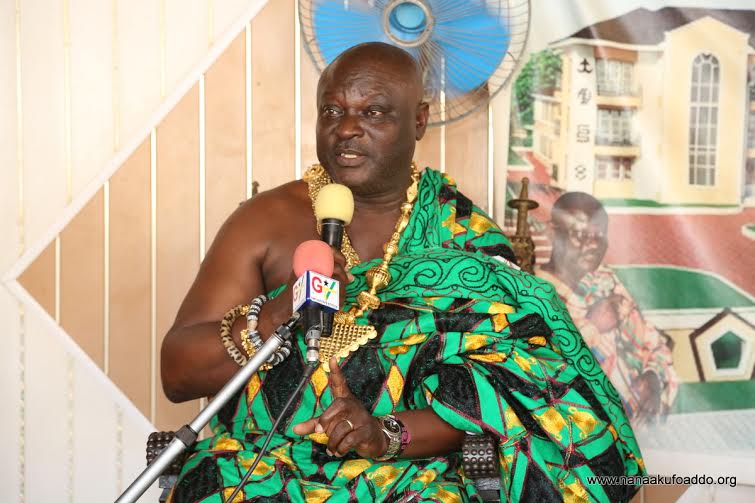 He also assured that "if violence were to erupt in the country, it will, certainly, not be instigated by the NPP," because "the party has been at the forefront of the fight for multi-party democracy and will not do anything to destabilize the peace of the country."
The NPP flagbearer, also used the opportunity to call  on all stakeholders to impress on the Electoral Commission to create a fair playing field all political parties to make the upcoming election a credible one to prevent any election petition again.
–
By: Godwin A. Allotey/citifmonline.com/Ghana
Follow @AlloteyGodwin