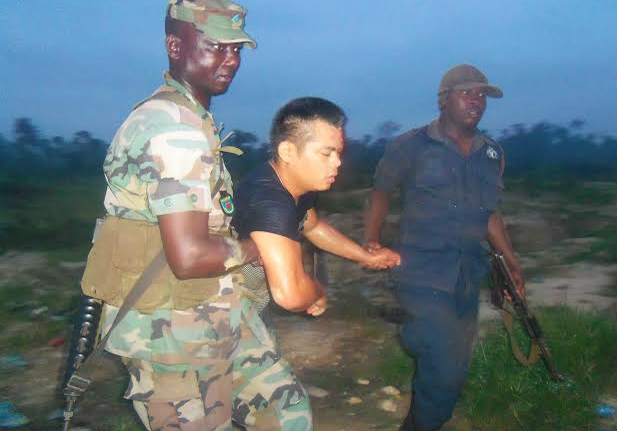 A Chief Inspector of Mines at the Minerals Commission, Michael Botchway is warning of the possible return of illegal miners to places already cleared by government's task force because of lack of funds.
According to him, the tasks force's major challenge  is lack of funds to keep the illegal miners away and the situation must be dealt with immediately to ensure the sustenance of the program.
President John Mahama inaugurated a taskforce in May last year to bring sanity to the mining industry while protecting the forest reserves and water bodies.
Mr. Botchway complained to Citi News, it's becoming difficult to sustain the operation to fight illegal mining.
"We are getting something like GHC 50, GHC 100, GHC 200…Galamsey has been a menace in Ghana and if you look at the land degradation, water pollution and all sorts of hazards they are bringing to not themselves only, they are dying and all that," he said.
He added that since the taskforce was set up, "financing has become a problem" and called for urgent steps to be taken by government to resolve the issue.
By: Efua Idan Osam/citifmonline.com/Ghana
Follow @osamidan